Istiqlál, 03 Kalimát (Words), 179 B.E
Seen
Nothing special, unless you like mushrooms browned in butter…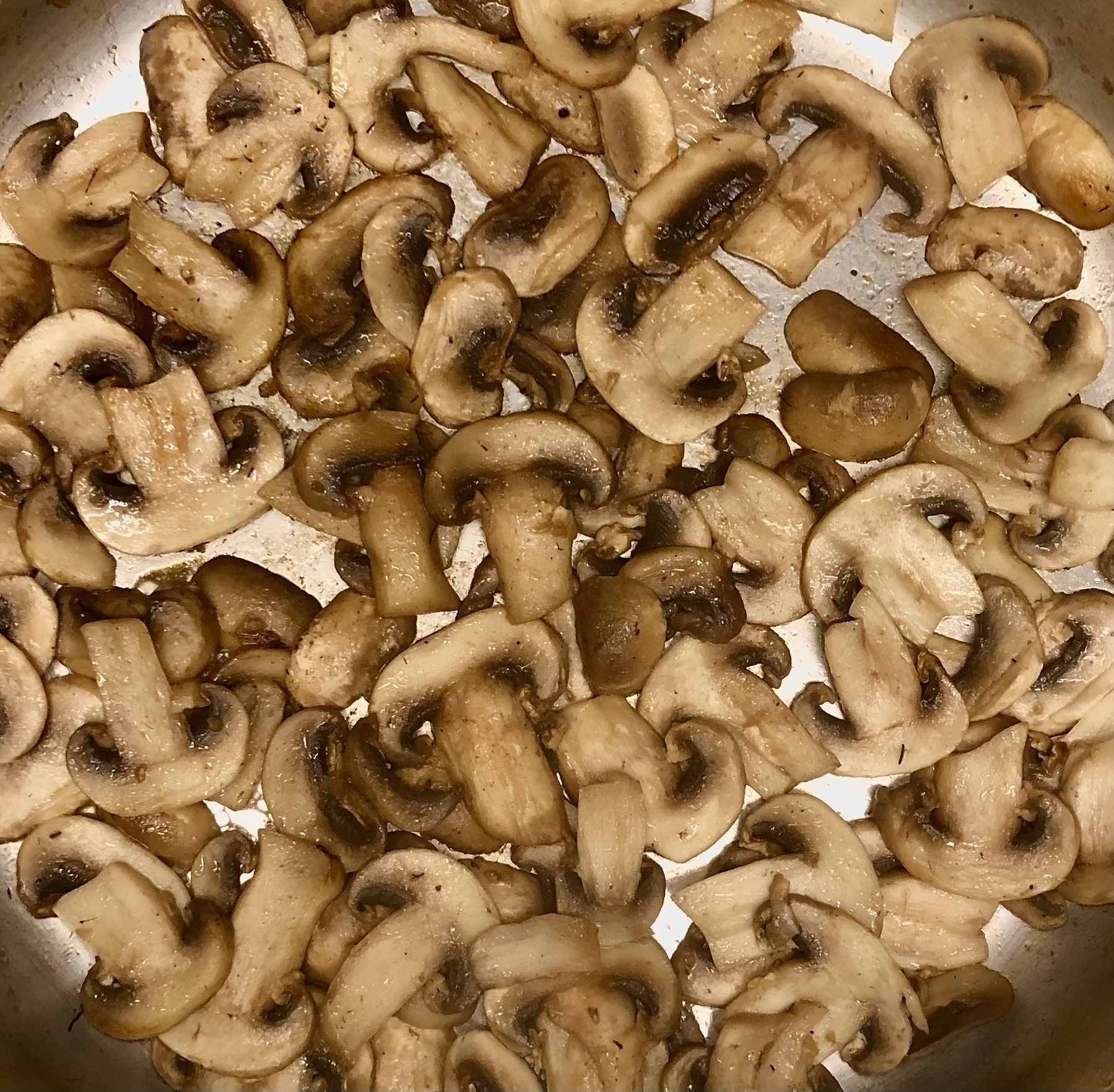 So good especially when mixed with other delicious ingredients and served with Olga bread as I mentioned in my "18 June 2022" post on  Daily Log.
BTW, here's ANOTHER recipe for it from a Detroit Free Press article, "Love Olga's bread? Try this recipe."
Done
Transferred more timeline postings from Micro.blog to Frameworks for Understanding the World. Today, I setup the drop-down menus for the One Year Plan (2021-2022) and Nine Year Plan (2022-2031). I still have several webpages to add before this section is done but I'm making headway!
Noted
Astral Prospecting on Instagram and Astral Prospecting on Facebook
Marc Bosserman on Instagram Marc Bosserman on Facebook, and Marc Bosserman Music and Musings on YouTube
Quoted
Thankfulness is of various kinds. There is a verbal thanksgiving which is confined to a mere utterance of gratitude. This is of no importance because perchance the tongue may give thanks while the heart is unaware of it. Many who offer thanks to God are of this type, their spirits and hearts unconscious of thanksgiving. This is mere usage, just as when we meet, receive a gift and say thank you, speaking the words without significance. One may say thank you a thousand times while the heart remains thankless, ungrateful. Therefore, mere verbal thanksgiving is without effect. But real thankfulness is a cordial giving of thanks from the heart. When man in response to the favors of God manifests susceptibilities of conscience, the heart is happy, the spirit is exhilarated. These spiritual susceptibilities are ideal thanksgiving.

There is a cordial thanksgiving, too, which expresses itself in the deeds and actions of man when his heart is filled with gratitude. For example, God has conferred upon man the gift of guidance, and in thankfulness for this great gift certain deeds must emanate from him. To express his gratitude for the favors of God man must show forth praiseworthy actions. In response to these bestowals he must render good deeds, be self-sacrificing, loving the servants of God, forfeiting even life for them, showing kindness to all the creatures. He must be severed from the world, attracted to the Kingdom of Abhá, the face radiant, the tongue eloquent, the ear attentive, striving day and night to attain the good pleasure of God. Whatsoever he wishes to do must be in harmony with the good pleasure of God. He must observe and see what is the will of God and act accordingly. There can be no doubt that such commendable deeds are thankfulness for the favors of God. 1