Fidál, 01 Sultán (Sovereignty), 178 B.E.
Seen
Late afternoon skies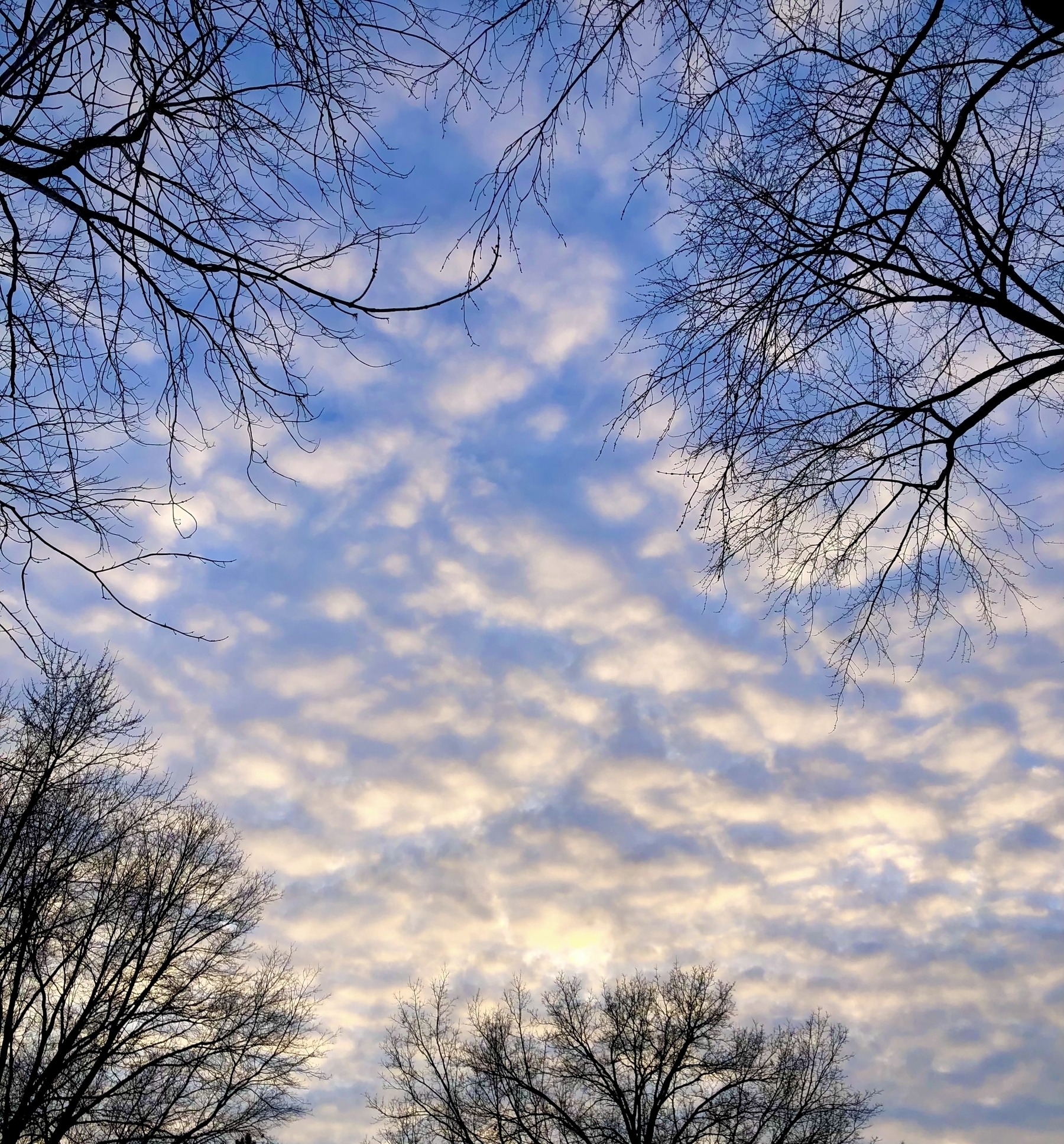 Done
Posted "How's the Weather?" to "Global Rebirth." As mentioned in yesterday's "Daily Log" entry, this letter marks the start of a social experiment about networking, community building, seeing value in one another for nothing more than shared humanity, and a willingness to develop ways for each person to contribute their unique perspective without fear of reprisal or of existential threat. More details to follow …
Participated in a Zoom call convened by Michele Ajamian with Rural Action in which Bob Recker, founder of Cedar Valley Innovation, gave a presentation and conducted a Q&A with attendees about the virtues of 60" corn row spacing in their applications.
Noted
Astral Prospecting on Instagram and Astral Prospecting on Facebook
Marc Bosserman on Instagram Marc Bosserman on Facebook, and Marc Bosserman Music and Musings on YouTube
Tab's Galaxy on YouTube - ASMR Tapping and Scratching on my Artwork! Interacting with works of art by input from multiple senses will be a more rewarding and moving experience than just seeing it or hearing it. Thanks to Tab for showing us how typically "do not touch" artwork can offer a really cool tactile dimension! But don't try this at the Louvre ;-)
Quoted
O God, guide me, protect me, make of me a shining lamp and a brilliant star. Thou art the Mighty and the Powerful. 1 2