'Idál, 13 Qudrat (Power), 179 B.E
Seen
Burning bush (Euonymus alatus) in 2022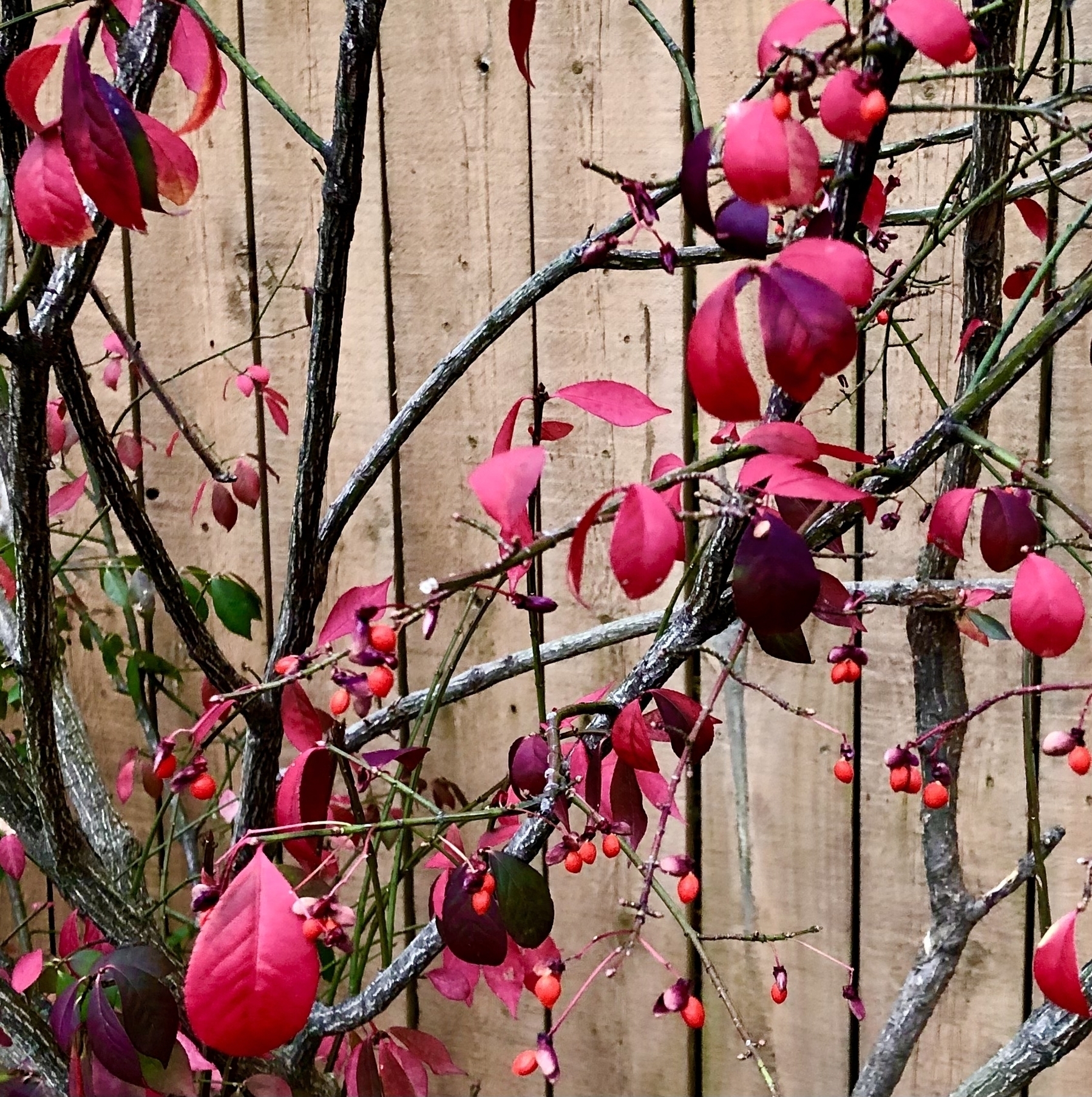 Compare that to almost a year ago in the "Daily Log" entry for 02 December 2021
Done
I participated in a Zoom call with  Christine Muller and Khela Baskett this afternoon. Christine is the General Secretary of the International Environment Forum (IEF). Khela coordinates webinars for IEF (here's an example).
We explored ways to further IEF engagement with attendees following the webinars. This included reviewing various social networking platforms for communication and collaboration. Age, experience, and comfort with technology make a huge difference in choosing alternatives!
I committed to two tasks. First, outline an approach to move forward for the IEF board to consider in its December meeting. Second, assist Khela to categorize and message the webinar attendees.
Noted
Astral Prospecting on Instagram | Astral Prospecting on YouTube | Astral Prospecting on Facebook
Marc Bosserman on Instagram | Marc Bosserman on Facebook | Marc Bosserman Music and Musings on YouTube
Listened
England Dan & John Ford Coley - Dr. Heckle and Mr. Jive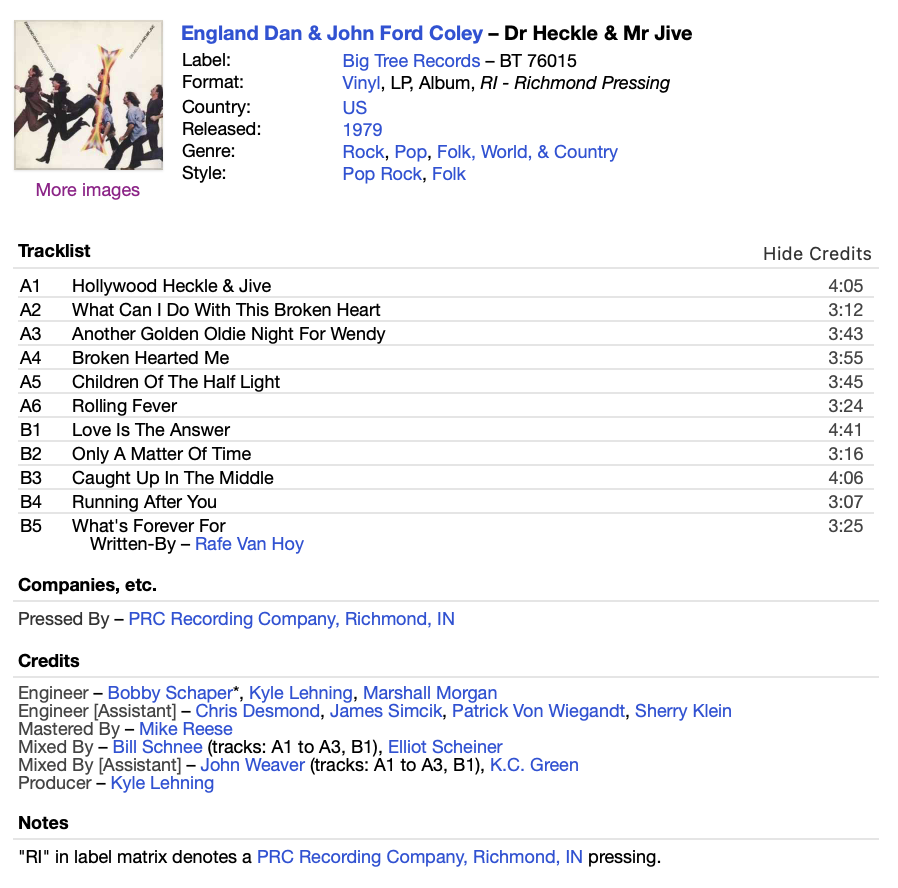 Notes by Discogs.com
Read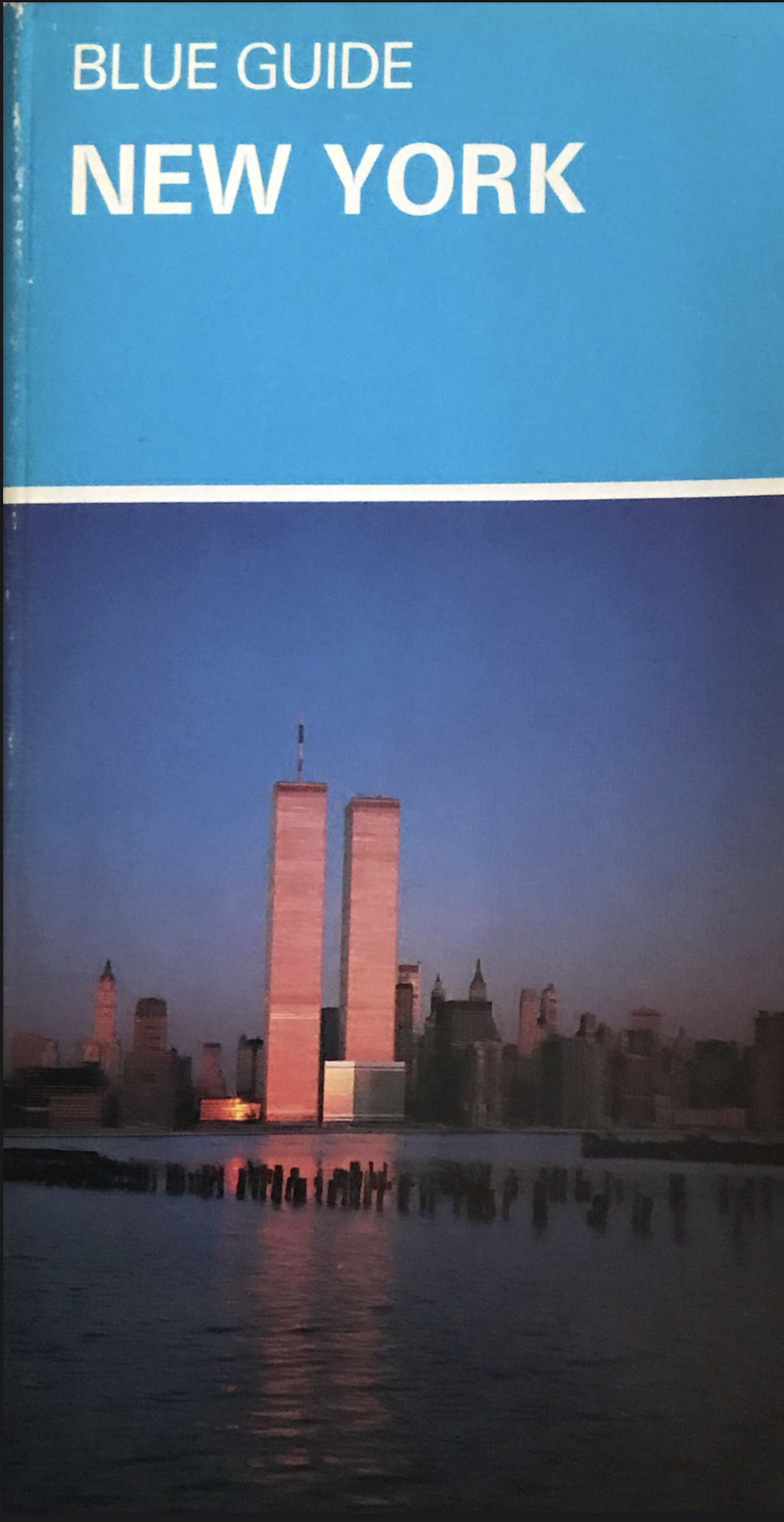 Wright, Carol von Pressentin, ed. Blue Guide New York. 1st ed. London ; New York: Ernest Benn Limited ; W. W. Norton & Co., 1983. http://archive.org/details/blueguidenewyork0000unse.
Bookmarked
Fontana, Luigi, and Frank B. Hu. "Optimal Body Weight for Health and Longevity: Bridging Basic, Clinical, and Population Research." Aging Cell 13, no. 3 (2014): 391–400. https://doi.org/10.1111/acel.12207.
Hanauer, Nick. "Welcome to the Winning Middle-Out Era." Democracy Journal, November 14, 2022. https://democracyjournal.org/arguments/welcome-to-the-winning-middle-out-era/.
Howe, Neil, and Danielle DiMartino Booth. "Hedgeye Risk Management | FOURTH TURNING WEBCAST: Neil Howe 1-on-1 w/Danielle DiMartino Booth." Hedgeye, November 10, 2022. https://app.hedgeye.com/insights/124899-webcast-danielle-dimartino-booth-1-on-1-with-neil-howe.
The White House. "Executive Order on Ensuring Responsible Development of Digital Assets." The White House, March 9, 2022. https://www.whitehouse.gov/briefing-room/presidential-actions/2022/03/09/executive-order-on-ensuring-responsible-development-of-digital-assets/.
Weeks, Ryan, and Colin Wilhelm. "New York Fed, Several Big Banks Testing 'Regulated Liability Network.'" The Block, November 11, 2022. https://www.theblock.co/post/185783/new-york-fed-several-big-banks-testing-regulated-liability-network.
Sorted
Didn't get to this, today.
Quoted
Wherever the mention of Bahá'u'lláh rises up, that is the paradise of Abhá. Wherever purified, severed and illumined souls are found, that is the paradise of Bahá. Ṭihrán is the paradise of Bahá'u'lláh, for souls are found there you cannot call human; they are angels. In reality, the Bahá'í friends in that city are of the heavenly host. Whenever I think of them, I become happy.

The Blessed Perfection suffered innumerable ordeals and calamities, but during His lifetime He trained in all regions many souls who were peerless. The purpose of the appearance of the Manifestations of God is the training of the people. That is the only result of Their mission, the real outcome. The outcome of the whole life of Jesus was the training of eleven disciples and two women. Why did He suffer troubles, ordeals and calamities? For the training of these few followers. That was the result of His life. The product of the life of Christ was not the churches but the illumined souls of those who believed in Him. Afterward, they spread His teachings.

It is my hope that you all may become the product of the life of Bahá'u'lláh and the outcomes of His heavenly training. When the people ask you, "What has Bahá'u'lláh accomplished?" say to them, "He has created these; He has trained us." 1