Istiqlál, 09 'Izzat (Might), 179 B.E
Seen
The granddaughter came over this afternoon and wanted to try out her new box of sidewalk chalk:
Looks like she and grandma had a great time!
Done
Developed a couple graphics to illustrate the point that we need more people to devote more attention (their time) to the issues at hand if we're going to truly make much progress in addressing them:
Followed by: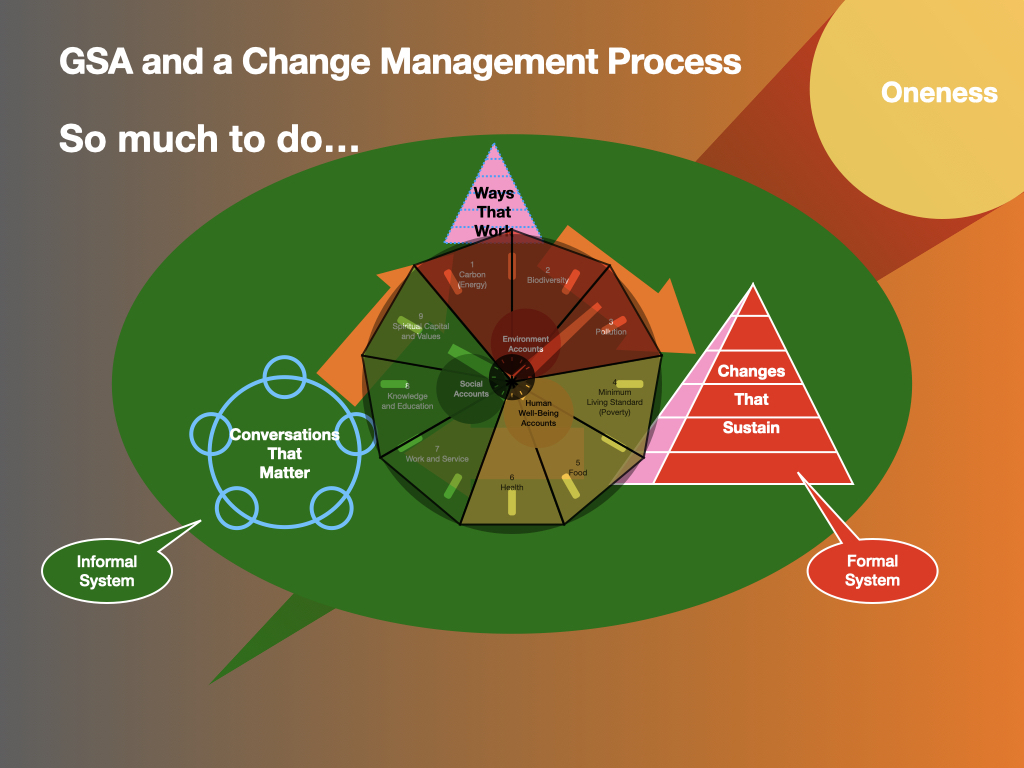 I don't know whether the message comes through very well without a lot of words to explain the context. But it's a start!
Noted
Astral Prospecting went to the river and caught deer mid-stride in the act of crossing: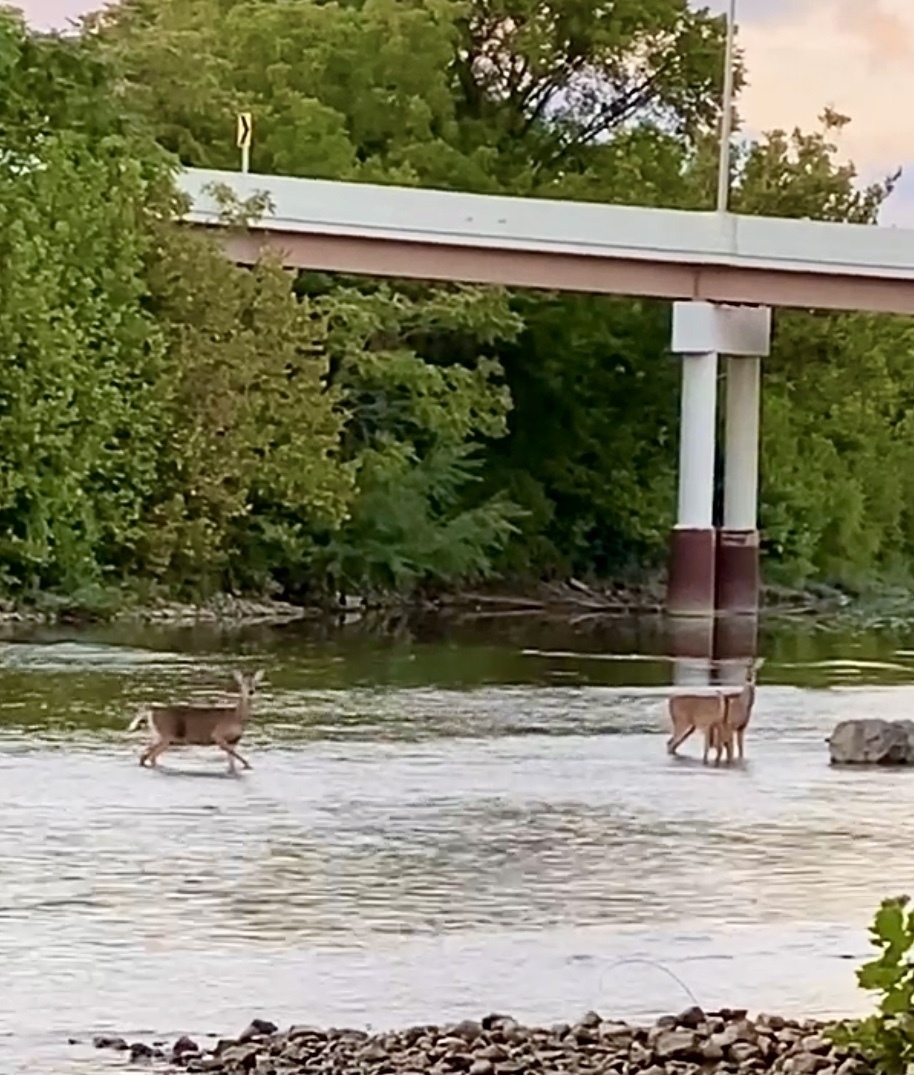 Astral Prospecting on Instagram and Astral Prospecting on Facebook
Marc Bosserman on Instagram Marc Bosserman on Facebook, and Marc Bosserman Music and Musings on YouTube
Quoted
The source of perfect unity and love in the world of existence is the bond and oneness of reality. When the divine and fundamental reality enters human hearts and lives, it conserves and protects all states and conditions of mankind, establishing that intrinsic oneness of the world of humanity which can only come into being through the efficacy of the Holy Spirit. For the Holy Spirit is like unto the life in the human body, which blends all differences of parts and members in unity and agreement. Consider how numerous are these parts and members, but the oneness of the animating spirit of life unites them all in perfect combination. It establishes such a unity in the bodily organism that if any part is subjected to injury or becomes diseased, all the other parts and functions sympathetically respond and suffer, owing to the perfect oneness existing. Just as the human spirit of life is the cause of coordination among the various parts of the human organism, the Holy Spirit is the controlling cause of the unity and coordination of mankind. That is to say, the bond or oneness of humanity cannot be effectively established save through the power of the Holy Spirit, for the world of humanity is a composite body, and the Holy Spirit is the animating principle of its life. 1