Istijlál, 13 Asmá' (Names), 179 B.E
Seen
Sometimes it's worth it to look up: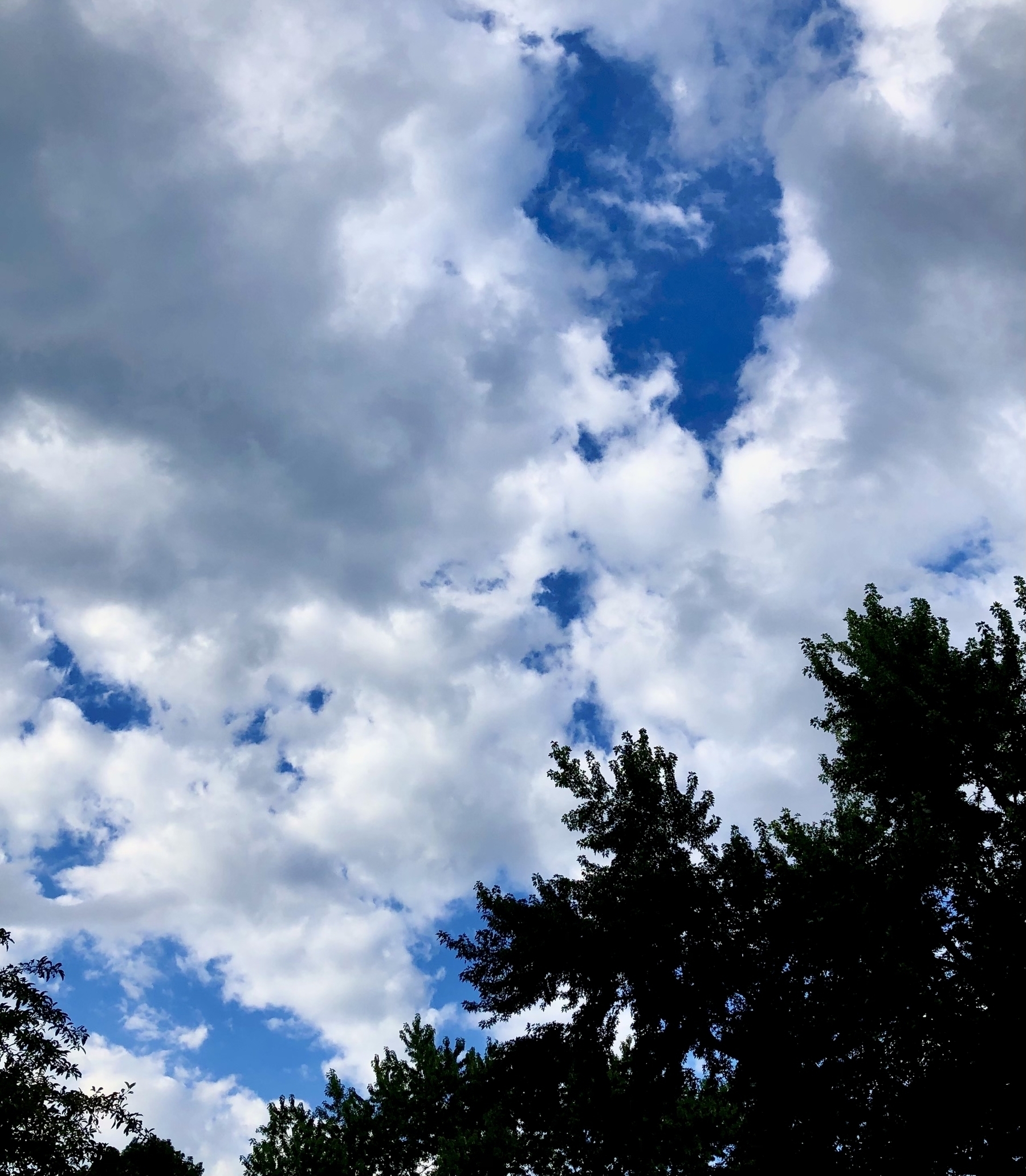 Done
Posted to GAVNet News: Climate, Weather, Mapping, Floods, and Borders
Participated in a Raising the Value of Learning Zoom call. Discussion focused on how to use our two-week-old Slack group for communication in between weekly Zoom calls. I'm not sure how folks are going to respond. However, I committed to experiment with a new website setup by Larry Reader called Collaboration Lab. We'll see how it goes!
Noted
Astral Prospecting on Instagram and Astral Prospecting on Facebook
Marc Bosserman on Instagram Marc Bosserman on Facebook, and Marc Bosserman Music and Musings on YouTube
Quoted
God, the Almighty, has created all mankind from the dust of earth. He has fashioned them all from the same elements; they are descended from the same race and live upon the same globe. He has created them to dwell beneath the one heaven. As members of the human family and His children He has endowed them with equal susceptibilities. He maintains, protects and is kind to all. He has made no distinction in mercies and graces among His children. With impartial love and wisdom He has sent forth His Prophets and divine teachings. His teachings are the means of establishing union and fellowship among mankind and awakening love and kindness in human hearts. He proclaims the oneness of the kingdom of humanity. He rebukes those things which create differences and destroy harmony; He commends and praises every means that will conduce to the solidarity of the human race. He encourages man in every step of advancement which leads to ultimate union. The Prophets of God have been inspired with the message of love and unity. The Books of God have been revealed for the upbuilding of fellowship and union. The Prophets of God have been the servants of reality; Their teachings constitute the science of reality. Reality is one; it does not admit plurality. We conclude, therefore, that the foundation of the religions of God is one foundation. Notwithstanding this, certain forms and imitations have been persistently adhered to which have nothing to do with the foundation of the teachings of the Prophets of God. As these imitations are various and different, contention and strife prevail among the people of religious beliefs, and the foundation of the religion of God has become obscured. Like beasts of prey, men are warring and killing each other, destroying cities and homes, devastating countries and kingdoms. 1