Istiqlál, 05 Kamál (Perfection), 179 B.E
Seen
As reported in my "Daily Log" for 14 June 2022, a storm snapped off our old apple tree about 15 feet up. We're have no choice but to remove it along with another tree that's about to call it quits when we have the trees trimmed later this winter. In the meantime, look what's already sprouted in the stump:
Indeed, nature finds a way!
Done
Worked on what is shaping up to be four 5-7 slide presentations that tell the story about how to effect change in social systems. One area of interest I have is how people invest their time in doing whatever is important to them. Here's one way to look at it: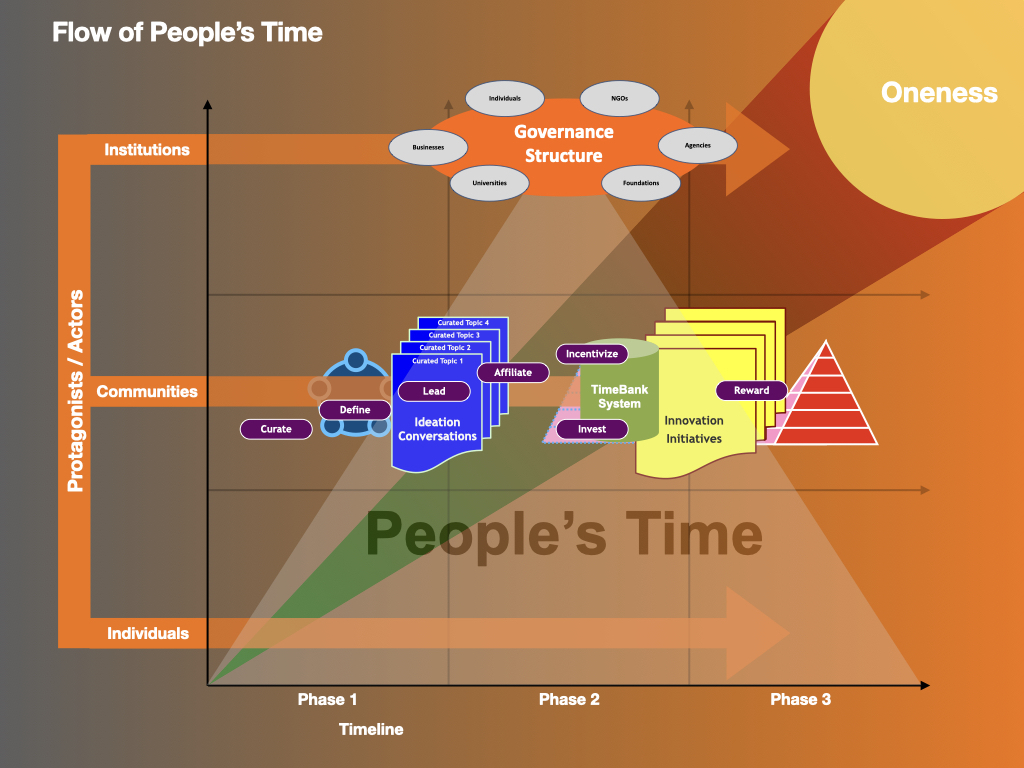 I have some distance to go before it's done, but it seems like a good start!
Noted
Astral Prospecting on Instagram and Astral Prospecting on Facebook
Marc Bosserman on Instagram Marc Bosserman on Facebook, and Marc Bosserman Music and Musings on YouTube
Quoted
But we ask for things which the divine wisdom does not desire for us, and there is no answer to our prayer. His wisdom does not sanction what we wish. We pray, "O God! Make me wealthy!" If this prayer were universally answered, human affairs would be at a standstill. There would be none left to work in the streets, none to till the soil, none to build, none to run the trains. Therefore, it is evident that it would not be well for us if all prayers were answered. The affairs of the world would be interfered with, energies crippled and progress hindered. But whatever we ask for which is in accord with divine wisdom, God will answer. Assuredly! 1