Jalál, 17 Jamál (Beauty), 179 B.E
Seen
We don't have as much demand for rhubarb stalks as we once did so when the plants started to bolt due to an early spring, I opted to not cut them and see what they would look like. Here's the result: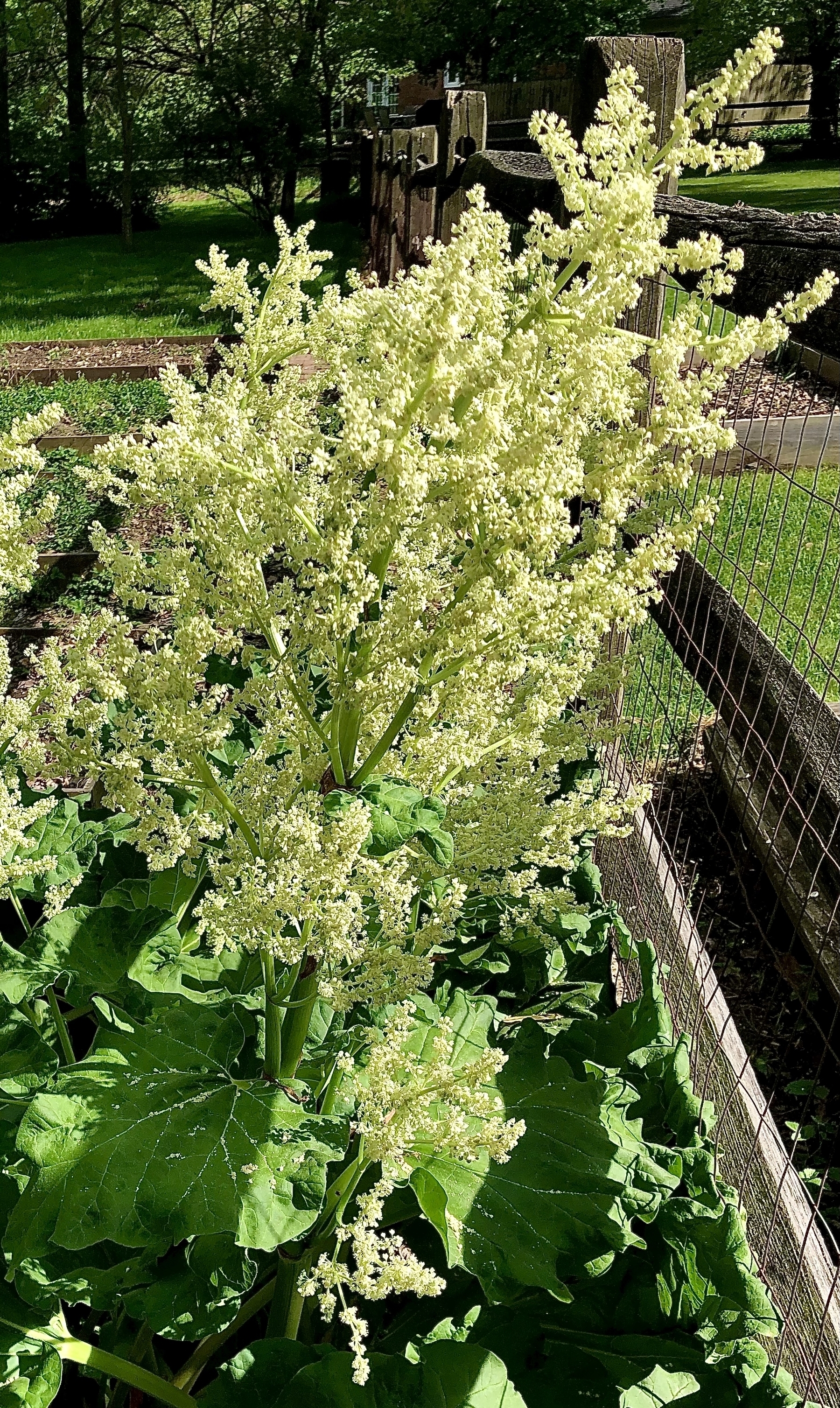 I probably won't need to do that again ;-)
Besides, when my partner bakes Rhabarberkuchen like she did today…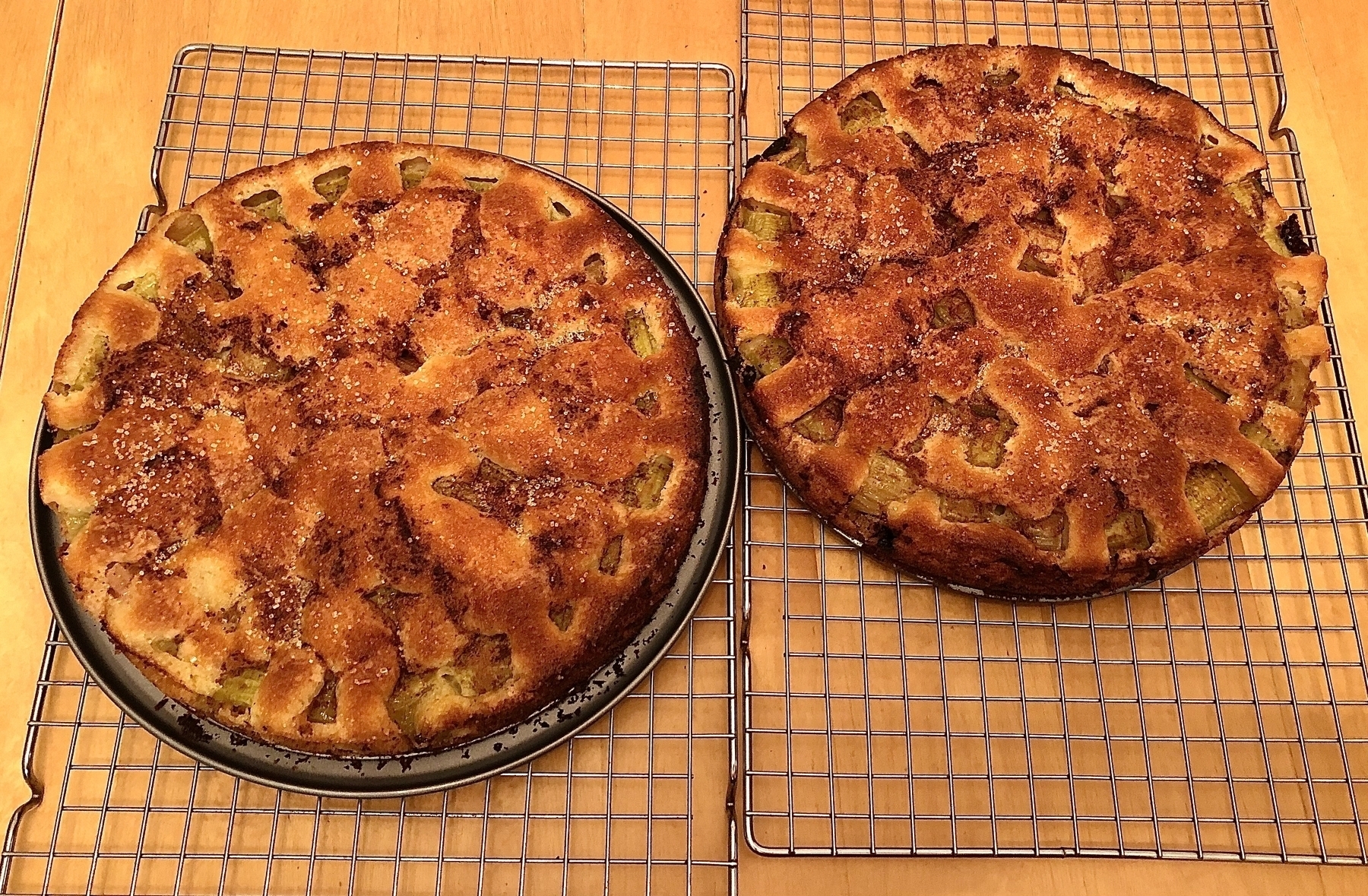 I can't afford to not keep the harvest routine going for a while longer!
Done
The revised slides that included the s-curve which I posted through this week complete the primary "framework for understanding the world" I've used throughout my professional career in strategic framing and organization design. To summarize, it consists of five elements: 1) purpose; 2) timeline; 3) agents / actors in different configurations / social relationships; 4) interpretation / guidance / inspiration; and 5) plans / pathways.
The s-curve is the symbol or icon for an active / actionable framework. Characteristics of the s-curve: 1) it is observable; 2) it is subjective; 3) it is finite; 4) it is fractal; 5) it is complex.
In the coming week, I will show the correlation between the framework and the design of the global conferences hosted by Bahá'ís in communities worldwide. See the "Quoted" section for more information about these gatherings.
Noted
Astral Prospecting on Instagram and Astral Prospecting on Facebook
Marc Bosserman on Instagram Marc Bosserman on Facebook, and Marc Bosserman Music and Musings on YouTube
Quoted
Friends, neighbors, and acquaintances in neighborhoods and villages throughout the world have been gathering together in homes and backyards, on porches and rooftops, and in many other diverse settings — large and small — to consult about how they can foster vibrant communities based on the Baha'i Faith's vision of a peaceful world.

These gatherings offer a welcoming and spiritual atmosphere, enabling nearby residents to form strong bonds of friendship imbued with a profound sense of purpose directed toward the betterment of their communities. 1