Jalál, 13 Bahá (Splendor), 179 B.E
Seen
Another gorgeous sunrise!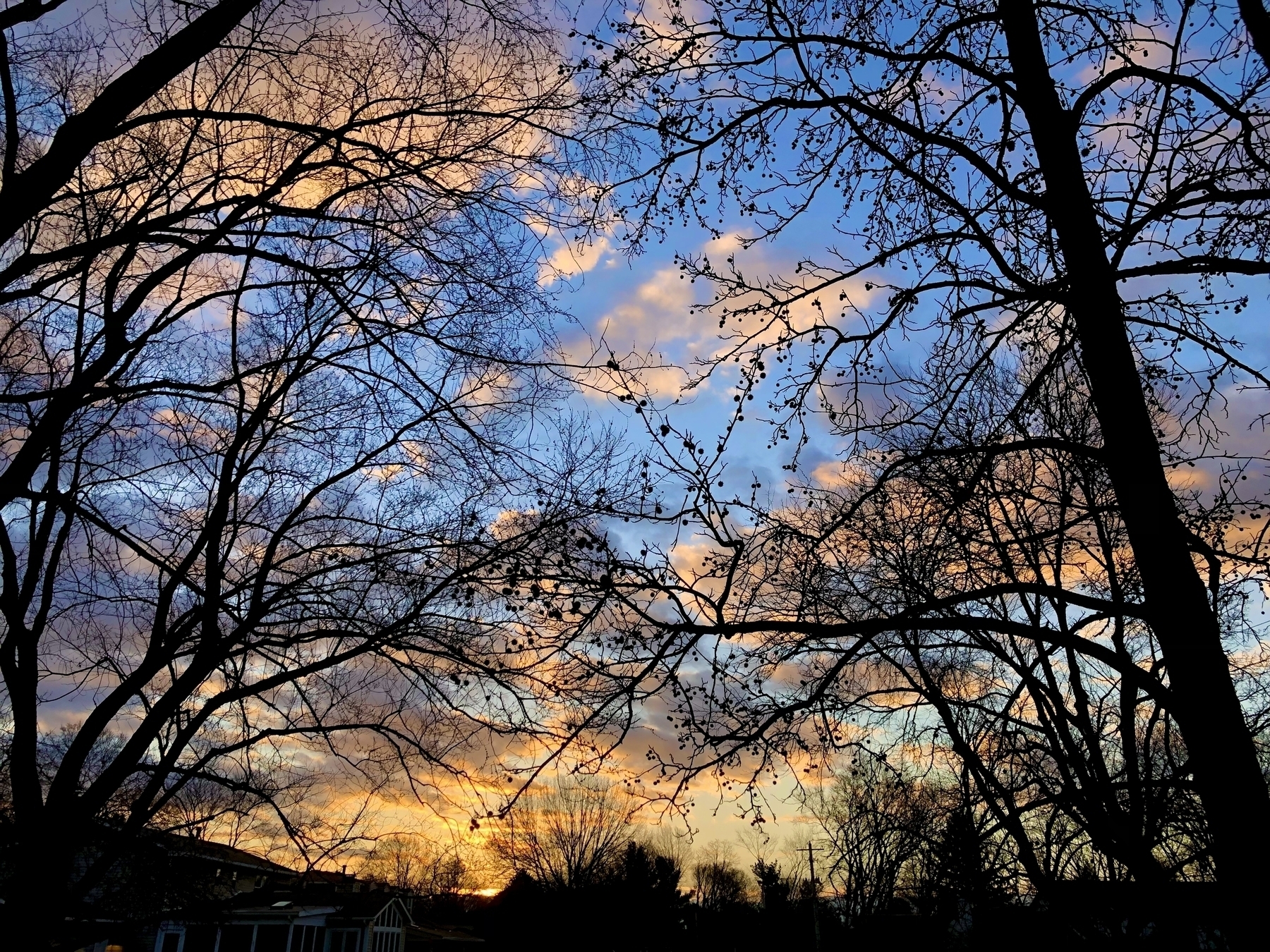 Done
Below is a simpler diagram that captures the main points in the mind map I posted here nearly three weeks ago.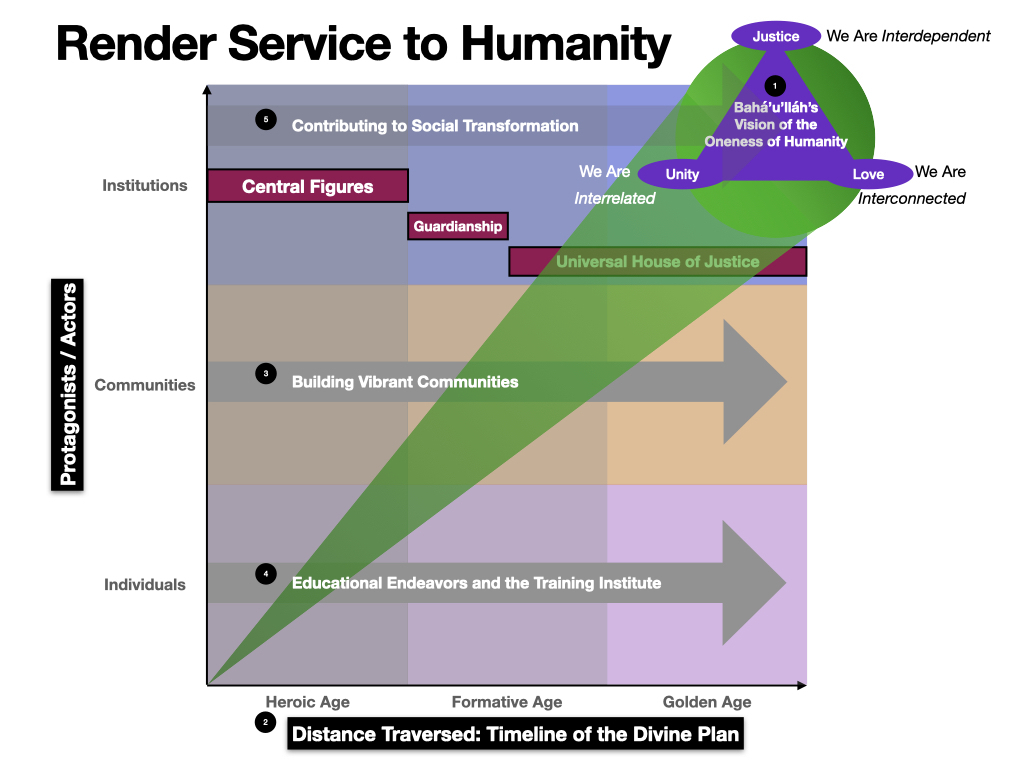 Earlier this year, Bahá'ís in communities throughout the world began hosting "global conferences" — an activity that "…continues to move across the world, more and more people are awakening to the possibilities for fostering unity and serving their society alongside their neighbors and other fellow citizens." 1 In subsequent postings I will "unpack" the diagram and tie the concepts it expresses to what I've written about previously as well as to content developed by others knowledgeable about the design and delivery of the conferences in different localities.
Noted
Astral Prospecting on Instagram and Astral Prospecting on Facebook
Marc Bosserman on Instagram Marc Bosserman on Facebook, and Marc Bosserman Music and Musings on YouTube
Quoted
To observe the Bahá'í world at work is to behold a vista bright indeed. In the life of the individual believer who desires, above all, to invite others into communion with the Creator and to render service to humanity can be found signs of the spiritual transformation intended for every soul by the Lord of the Age. In the spirit animating the activities of any Bahá'í community dedicated to enhancing the capacity of its members young and old, as well as of its friends and collaborators, to serve the common weal can be perceived an indication of how a society founded upon divine teachings might develop. And in those advanced clusters where activity governed by the framework of the Plan is in abundance and the demands of ensuring coherence amongst lines of action are most pressing, the evolving administrative structures offer glimmerings, however faint, of how the institutions of the Faith will incrementally come to assume a fuller range of their responsibilities to promote human welfare and progress. Clearly, then, the development of the individual, the community, and the institutions holds immense promise. But beyond this, we note with particular joy how the relationships binding these three are marked by such tender affection and mutual support.

By contrast, relations among the three corresponding actors in the world at large—the citizen, the body politic, and the institutions of society—reflect the discord that characterizes humanity's turbulent stage of transition. Unwilling to act as interdependent parts of an organic whole, they are locked in a struggle for power which ultimately proves futile. How very different the society which 'Abdu'l‑Bahá, in unnumbered Tablets and talks, depicts—where everyday interactions, as much as the relations of states, are shaped by consciousness of the oneness of humankind. Relationships imbued with this consciousness are being cultivated by Bahá'ís and their friends in villages and neighbourhoods across the world; from them can be detected the pure fragrances of reciprocity and cooperation, of concord and love. Within such unassuming settings, a visible alternative to society's familiar strife is emerging. So it becomes apparent that the individual who wishes to exercise self-expression responsibly participates thoughtfully in consultation devoted to the common good and spurns the temptation to insist on personal opinion; a Bahá'í institution, appreciating the need for coordinated action channelled toward fruitful ends, aims not to control but to nurture and encourage; the community that is to take charge of its own development recognizes an invaluable asset in the unity afforded through whole-hearted engagement in the plans devised by the institutions. Under the influence of Bahá'u'lláh's Revelation, the relationships among these three are being endowed with new warmth, new life; in aggregate, they constitute a matrix within which a world spiritual civilization, bearing the imprint of divine inspiration, gradually matures. 2