Istiqlál, 10 'Alá' (Loftiness), 178 B.E.
Seen
The day started like this …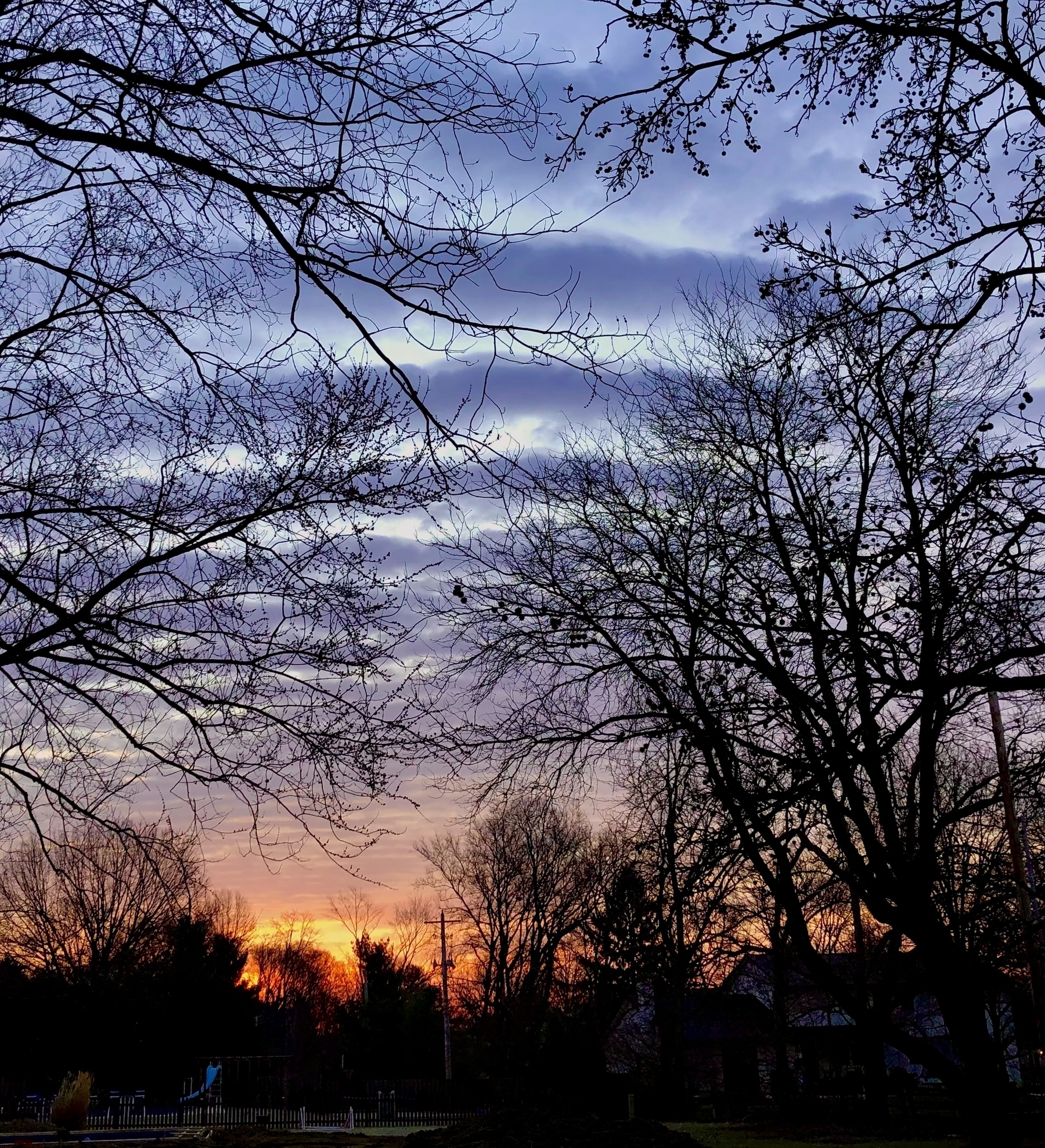 And ended cloudy, snowy, and cold
Done
Revised the Greener Acres Value Network News (GAVNet) "about" page to explain the website's evolution and what we're up to going forward. It is publicly posted for review. This narrative explains the approach we're using to integrate "How's The Weather?" with GAVNet News, the GAVNet TimeBank, and social media / social networking, e.g., Twitter, Facebook, Mastodon, WT. Social (and possibly more on the way). It's complicated ;-)
Revised the footer on the GAVNet Daily Bookmarks page so it leads readers to several places where they can get more information about How's The Weather and GAVNet. As an example, here's the posting for today. These daily postings offer fresh content posted on the WordPress website AND the Twitter feed. Over time this behavior has a cumulative positive effect within social networks — at least, that's the theory!
Milestone: Yesterday's post to GAVNet News was #1462 since we started it exactly four years ago on the same date—10Mar2018. That's a lot of history to build on!
All in all, today went well—YAY!
Noted
Astral Prospecting on Instagram and Astral Prospecting on Facebook
Marc Bosserman on Instagram Marc Bosserman on Facebook, and Marc Bosserman Music and Musings on YouTube
Quoted
BAHÁ'Í WORLD CENTRE — A rising wave of conferences is sweeping across the globe, bringing together the well-wishers of humanity to consult about how they can channel their energies and desire to promote unity and serve their fellow citizens into addressing the needs of their societies.

Gatherings at the local, national, and international levels are enabling participants to gain insights from experiences in Bahá'í community-building activities, initiatives undertaken for social action, and efforts to contribute to prevalent discourses.

In some places, conferences have an overarching theme, such as the recent gathering in Bangui, Central African Republic, in which some 500 women from the surrounding area gathered to explore the role of women in social progress.

"The full participation of women in these gatherings is essential, because women are instrumental in fostering a culture of peace," says Louis Isidore Tenzonko-Boazamo, a member of that country's Bahá'í National Spiritual Assembly. "This is why our very first in this series of conferences explored this theme."

Conscious of the global challenges facing humanity—be it climate change, the pandemic, war and conflict, or widespread injustices—participants are finding a renewed sense of hope in humanity's capacity for altruism, and they are feeling connected by bonds of love and fellowship with others in a global effort aimed at social betterment. 1
---
Editorial Staff, Bahá'í World News Service. "Global Conferences: Fostering a Culture of Peace, Contributing to Social Betterment." Bahá'í World News Service, Bahá'í International Community, 11 Mar. 2022, https://news.bahai.org/story/1586/. [return]