Jalál, 08 Masá'il (Questions), 178 B.E.
Seen
Oakleaf Hydrangea (Hydrangea quercifolia)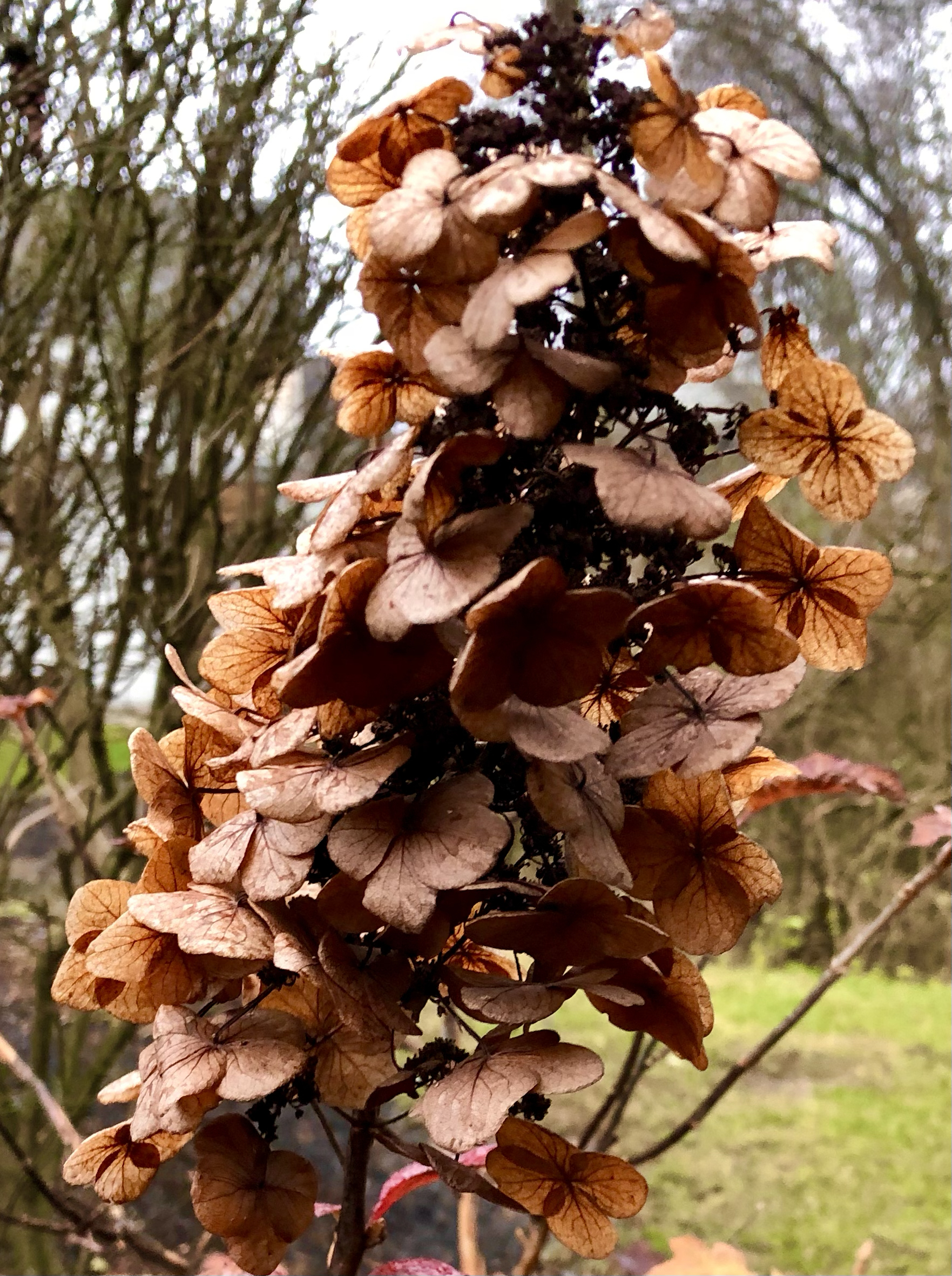 Done
Posted new About page to Micro.blog.
Noted
This is my dad's birthday. He would be 118 today! That makes me feel even older than I am ;-)
Astral Prospecting on Instagram and Astral Prospecting on Facebook
Marc Bosserman on Instagram Marc Bosserman on Facebook, and Marc Bosserman Music and Musings on YouTube
Quoted
KNOW thou of a certainty that Love is the secret of God's holy Dispensation, the manifestation of the All-Merciful, the fountain of spiritual outpourings. Love is heaven's kindly light, the Holy Spirit's eternal breath that vivifieth the human soul. Love is the cause of God's revelation unto man, the vital bond inherent, in accordance with the divine creation, in the realities of things. Love is the one means that ensureth true felicity both in this world and the next. Love is the light that guideth in darkness, the living link that uniteth God with man, that assureth the progress of every illumined soul. Love is the most great law that ruleth this mighty and heavenly cycle, the unique power that bindeth together the divers elements of this material world, the supreme magnetic force that directeth the movements of the spheres in the celestial realms. Love revealeth with unfailing and limitless power the mysteries latent in the universe. Love is the spirit of life unto the adorned body of mankind, the establisher of true civilization in this mortal world, and the shedder of imperishable glory upon every high-aiming race and nation.

Whatsoever people is graciously favored therewith by God, its name shall surely be magnified and extolled by the Concourse from on high, by the company of angels, and the denizens of the Abhá Kingdom. And whatsoever people turneth its heart away from this Divine Love—the revelation of the Merciful—shall err grievously, shall fall into despair, and be utterly destroyed. That people shall be denied all refuge, shall become even as the vilest creatures of the earth, victims of degradation and shame.

O ye beloved of the Lord! Strive to become the manifestations of the love of God, the lamps of divine guidance shining amongst the kindreds of the earth with the light of love and concord.
---
My sister and brother-in-law recently relocated and chose to donate several books in their library rather than move them. Many of these volumes are not well-known, but due to the topics they cover and the manner in which their authors explore them, they warrant a nod of recognition before being sent on their way. Accordingly, most quotes referenced in the "Quoted" section come from these books. Maybe they will stir (or renew) your interest, too.