Jamál, 07 Qawl (Speech), 178 B.E.
Seen
Sunset drama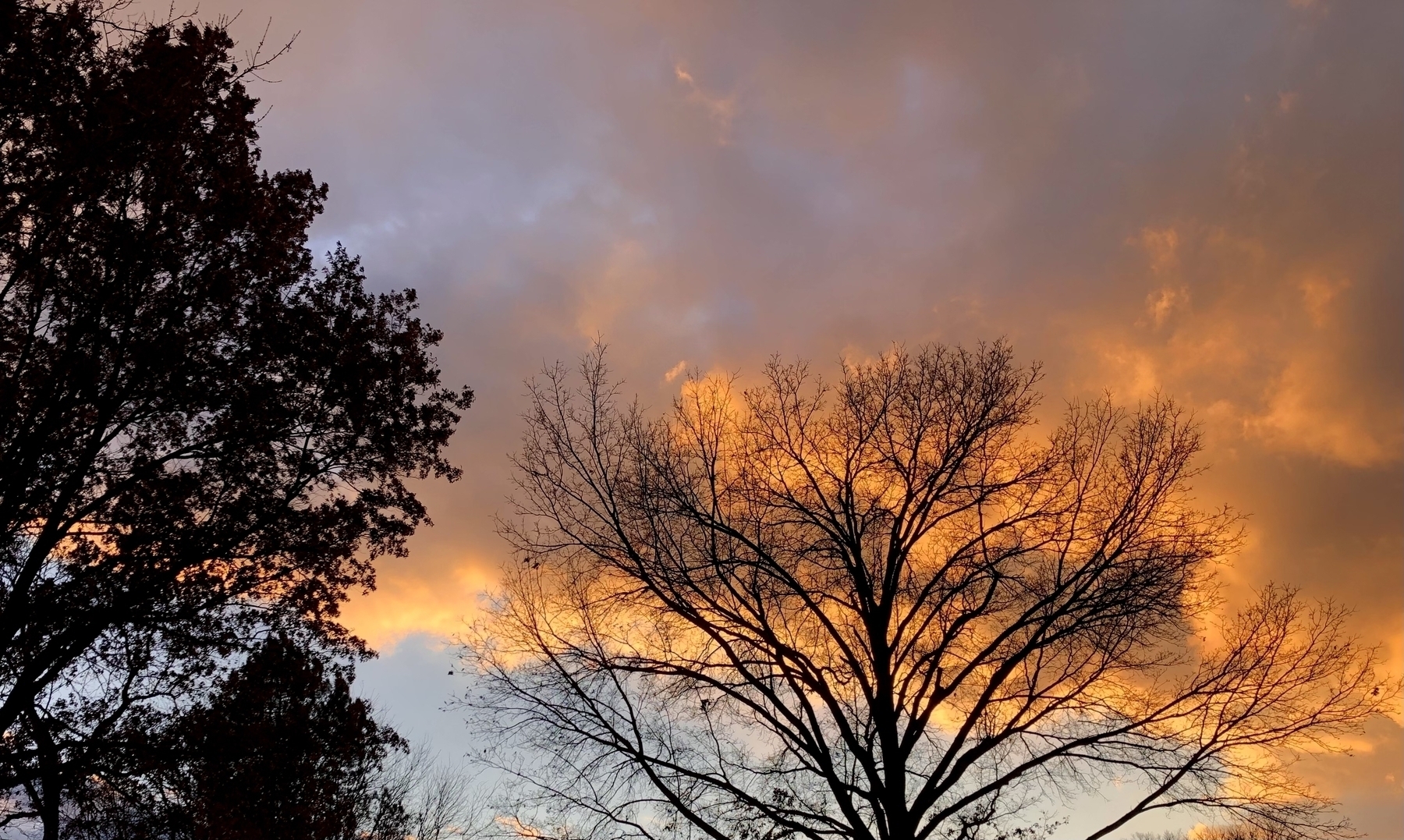 Done
I accidentally broke off a branch of our dieffenbachia plant. Rather than compost it, I decided to see if it would root. The answer is …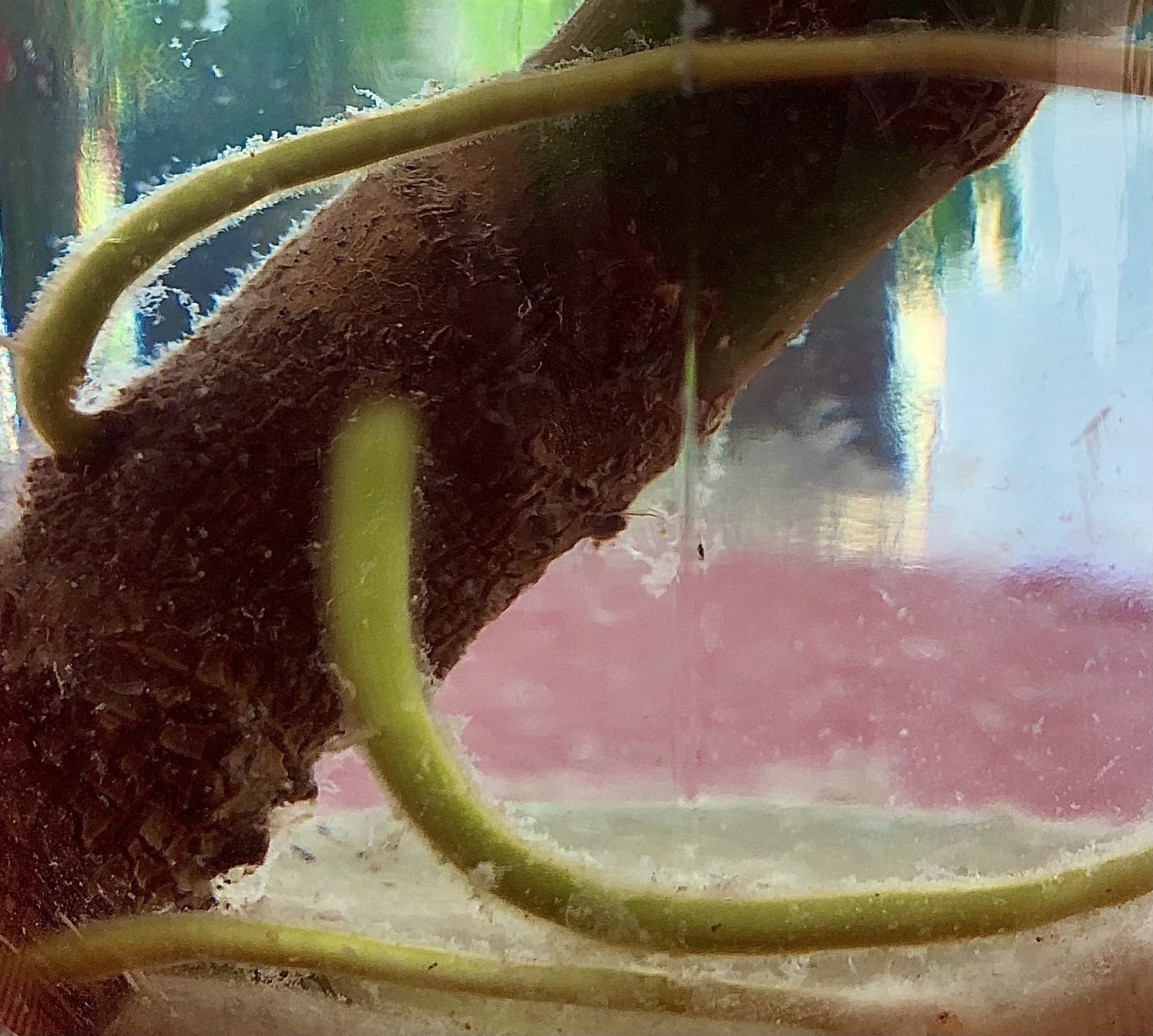 Noted
Astral Prospecting on Instagram and Astral Prospecting on Facebook
Marc Bosserman on Instagram Marc Bosserman on Facebook, and Marc Bosserman Music and Musings on YouTube
Quoted
'Abdu'l-Bahá's vision was of a world reconciled to its oneness, universal in its outlook and united in all its glorious diversity. In the early 1900s however, throughout Europe, people were dazzled by imperial pageantry, swept up by triumphant nationalism, and entranced by the wonders of new scientific and technological achievements. While its leaders vied to build their infernal engines of war, few paid heed to the clarion call for peace raised by an elderly prisoner from a backwater of a disintegrating Turkish empire. Europe was on the edge of disaster and 'Abdu'l-Bahá knew it, but it has taken the collective suffering of two world wars, followed by the global disintegration of political, social and religious systems, to reveal the true significance of His words.
Almost a century later, the Paris talks of 'Abdu'l-Bahá still have important contributions to make to our current thinking. They provide us with new, more appropriate ways of looking at our world, free of prejudice, liberated from the paralyzing contradictions of the past, seeing all people as members of the same human family. They illuminate the potential for good in human nature showing all religions as part of a chain of guidance from God stretching from the past into the far distant future, viewing religion as a source of unity rather than division, seeing that personal salvation is intimately linked to the salvation of the whole world through the establishment of a new social order. 'Abdu'l-Bahá's advice is not only spiritually uplifting but practical and well suited to people more concerned, perhaps, with the 'how' rather than the 'why'. He provides strategies that enable people to work together in unity — strategies springing directly from the teachings of Bahá'u'lláh — and shows how to apply and translate those spiritual teaching into daily action.
His emphasis on the need to discover religious and spiritual truth for oneself, rather than to rely on the ideas of others, is of vital importance to one's sense of self and integrity, so much sought after today. Perhaps, most importantly of all, 'Abdu'l-Bahá did not simply preach virtue, but demonstrated and lived it. As we look ahead to the critical fortunes of our small planet we find in the example of 'Abdu'l-Bahá, not only a new ethos, a new morality for all the world, but also a true model for the way we can live our lives: therein lies the abiding power of His teachings. Paris Talks, the first publication of 'Abdu'l-Bahá's talks given in the West, will thus remain of enduring value. That 'Abdu'l-Bahá's guidance has not yet been universally implemented, is perhaps more reason to read His words and consider their implications for our future.
---
My sister and brother-in-law recently relocated and chose to donate several books in their library rather than move them. Many of these volumes are not well-known, but due to the topics they cover and the manner in which their authors explore them, they warrant a nod of recognition before being sent on their way. Accordingly, most quotes referenced in the "Quoted" section come from these books. Maybe they will stir (or renew) your interest, too.
---
'Abdul-Bahá. Paris Talks: Addresses given by 'Abdu'l-Bahá in 1911. 1995. Reprint, Nine Pines Publishing, 1999, xiii-xiv. [return]