Our Queen of the Night surprised us and opened its bloom after we gave up for the night. I caught its last hurrah before it closed up at dawn …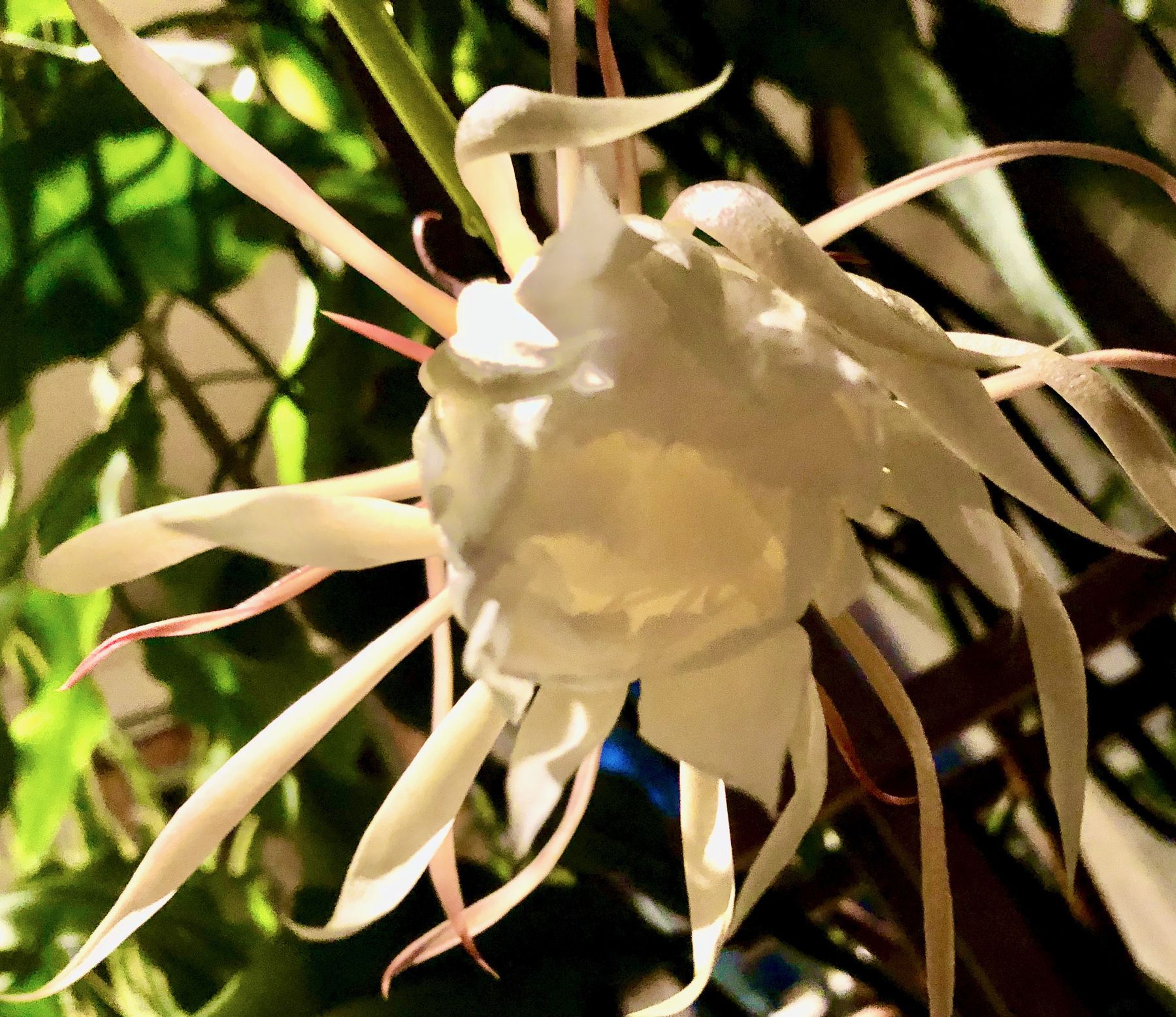 When my sister relocated she decided not to take her houseplants and "bequeathed" them to me. Among them was a fuchsia geranium which recently put on several new blooms. Unfortunately, it rained this morning and they didn't fare very well. Still, such a beautiful color—one of our favorites …
But the rain didn't discourage bees and cucumber beetles from visiting the Canadian Goldenrod: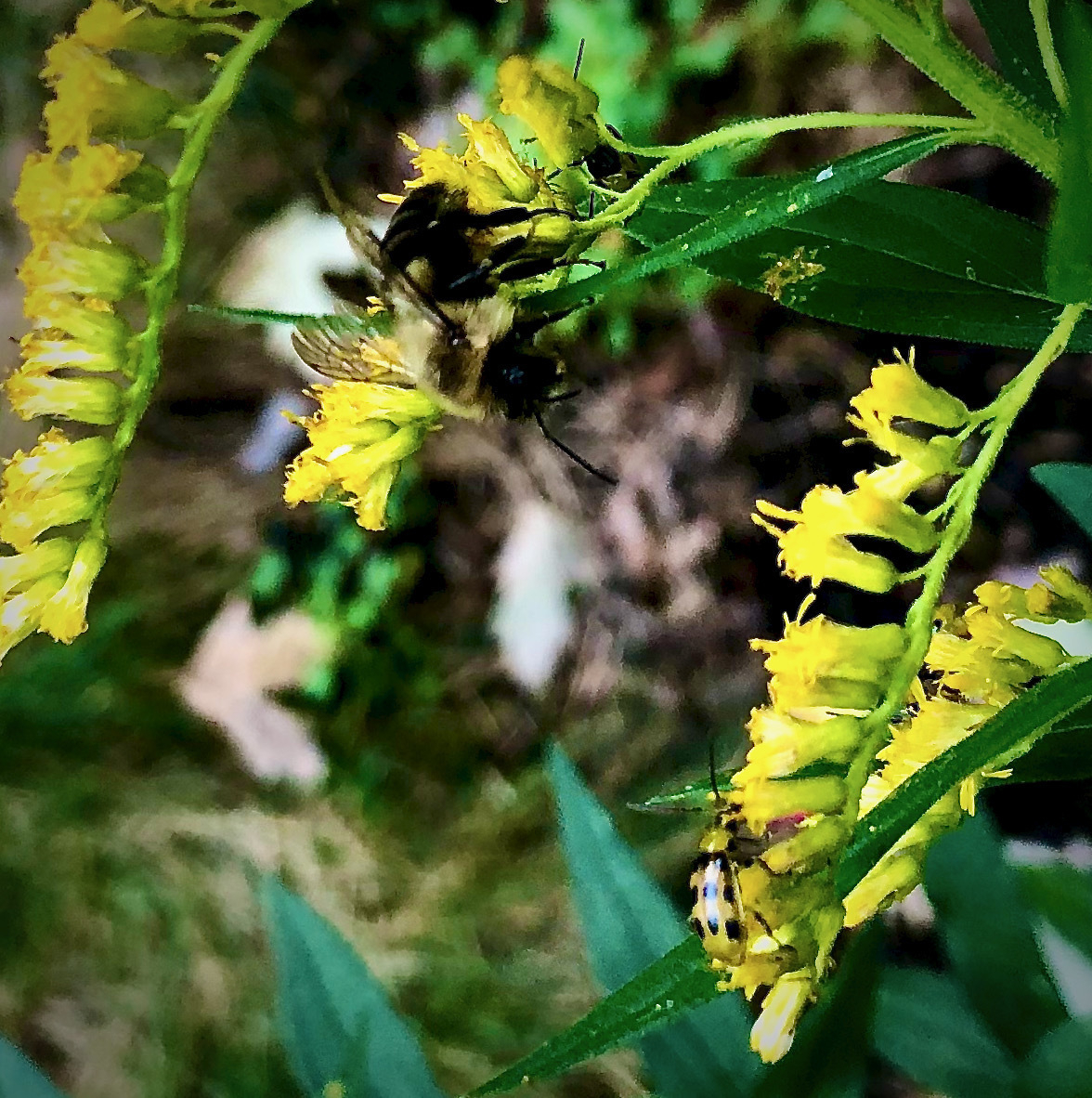 Status:
More order to the pantry, three boxes of household items ready to be donated, and a slight dent made in the unsorted stuff in the basement. This is going to be a LONG haul!
Bahá'í Quote - Jamál, 8 Mashíyyat, 178 B.E.
According to the text of Genesis, Isaac was the one to be sacrificed. This statement has caused much confusion because it was impossible for Isaac to be Abraham's only son. There was just one child who could have been the only, and that would have been Ishmael in the years before Isaac was born.

The mystery continued even after the coming of Jesus because He never mentioned the sacrificial victim by name. The only identification was done by one of the apostles—James—who simply echoed the Genesis text in identifying the son as Isaac.

The first hint of a solution to the quandary occurred when Muhammad, as quoted in the Qur'án, strongly hinted that Ishmael was the sacrificial son and implied that the incident took place before the firth of Isaac, during the period of time when Ishmael truly was "the only son." Bahá'u'lláh later confirmed Muhammad's hint by directly identifying Ishmael as the one who was to be offered up. 1

That which thou hast heard concerning Abraham, the Friend of the All-Merciful, is the truth, and no doubt is there about it. The Voice of God commanded Him to offer up Ishmael as a sacrifice, so that His steadfastness in the Faith of God and His detachment from all else but Him may be demonstrated unto men. The purpose of God, moreover, was to sacrifice him as a ransom for the sins and iniquities of all the peoples of the earth. This same honor, Jesus, the Son of Mary, besought the one true God, exalted be His name and glory, to confer upon Him. For the same reason was Ḥusayn offered up as a sacrifice by Muḥammad, the Apostle of God. 2