Today is my grandson's 13th birthday. And so the remarkable era of his teenage life ahead begins. Here are excerpts of what I wrote him to note the occasion:
Your birthday marks the start of fall, my fave season.

As does the blooming of the Canadian Goldenrod …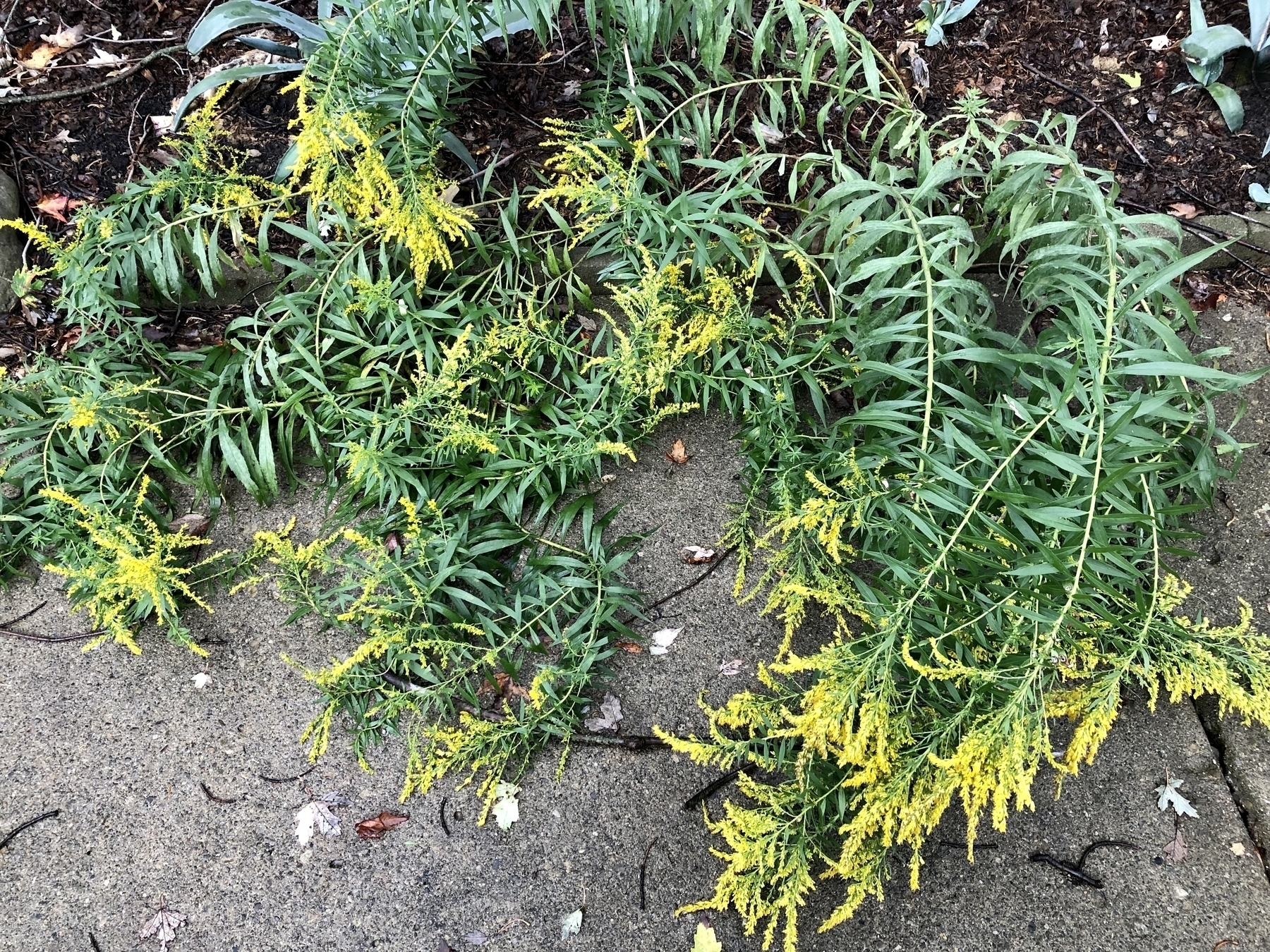 Do you have any growing near you? It rained all day yesterday and caused mine to tip over. But the bees will love them nonetheless once the sun comes out maybe later today.

Now, here's another teenager the same age who, like you, possesses unique skills and talents: Meet 13 years old Genuis Caleb Anderson, who is currently taking classes at Georgia Tech. One can only imagine what you will be able to do with yours!

Then there's Callum Daniel, a just turned teenager who continues to apply his interests in gaming, STEM, and entrepreneurship to open up all types of opportunities. See what you can do!

And if art is more your thing, there's Essey Habtu from the country north of you, who, as a 13-year-old, is already selling his art online. So many options to consider!

Most important, though, is that TODAY is YOUR day to celebrate with family, friends, and food (chocolate cake?)! ENJOY it to the fullest! Let your life as a teenager begin in GRAND fashion!
Bahá'í Quote - Istijlál, 17 'Izzat, 178 B.E.
In closing, we feel compelled to address a few words to training institutes throughout the world: It should be remembered that the Bahá'í children's class teacher and the junior youth group animator, entrusted with so much responsibility for strengthening the moral foundations of the community, will, in most places, be a young person in his or her teens. Increasingly these young people will emerge, it can be expected, from the junior youth spiritual empowerment programme imbued with a strong twofold purpose, both to develop their inherent potentialities and to contribute to the transformation of society. But they may also come from any one of a number of educational backgrounds with all the hope in their hearts that, through strenuous concerted effort, the world will change. Irrespective of particulars, they will, one and all, share in the desire to dedicate their time and energy, talents and abilities, to service to their communities. Many, when given the opportunity, will gladly devote a few years of their lives to the provision of spiritual education to the rising generations. In the young people of the world, then, lies a reservoir of capacity to transform society waiting to be tapped. And the release of this capacity should be regarded by every institute as a sacred charge. 1